Are Rivas a bit too standard for you? Then we've got just the thing - a V12 Lamborghini Hydroplane that's being auctioned at RM Sotheby's Open Roads online-only sale.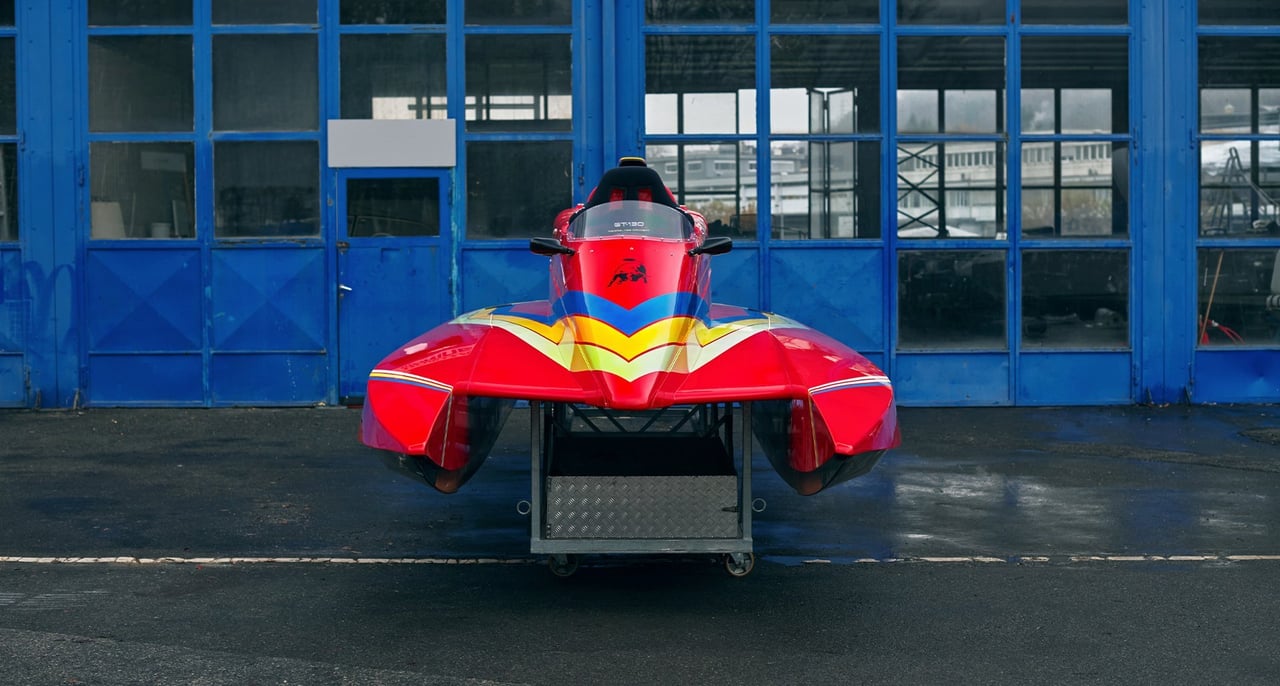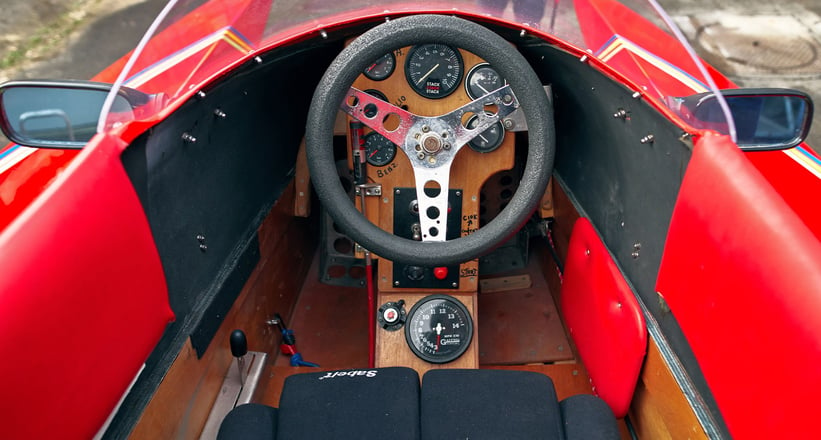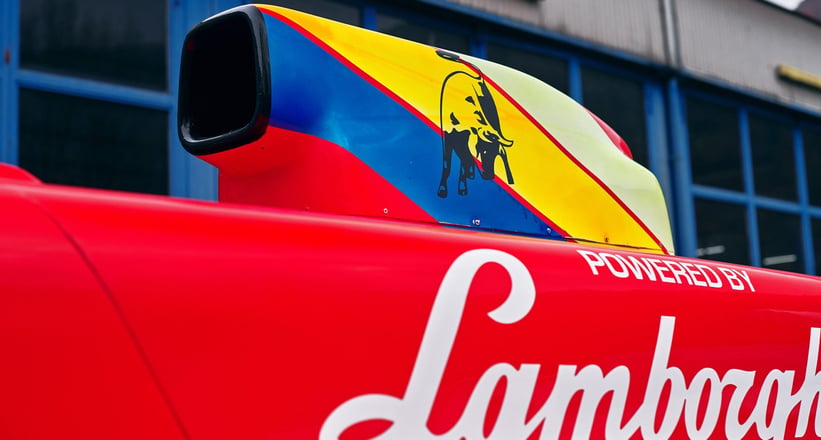 It's a complaint we hear on almost a daily basis here at the CD office: "I already have a dozen of  Lamborghini's finest supercars, but nothing I can drive into the local lake that will stay afloat". Finally, your cries have been answered, in the form of this 8.2-litre V12 Lamborghini Hydroplane, available to bid on now at RM Sotheby's Open Roads online-only sale, which runs until December 8th. With a claimed power output of 850 horsepower and a rumoured top speed of 230 kph, you'll be hard pressed to find anything wilder.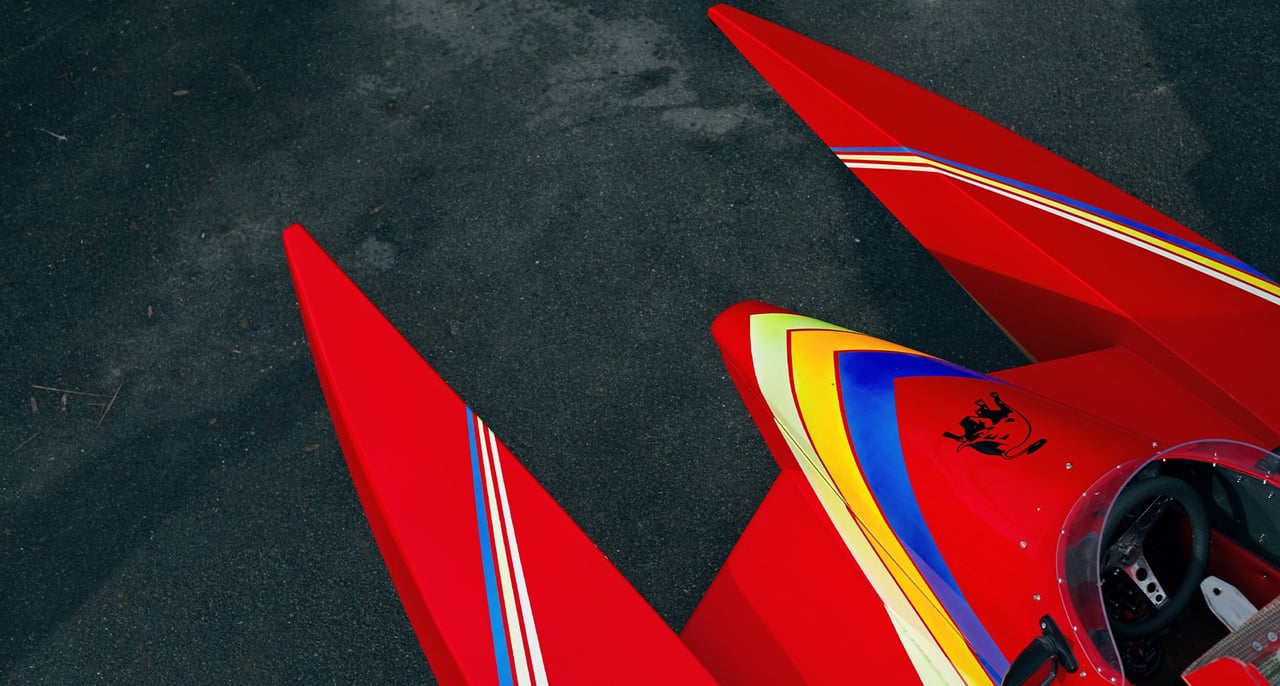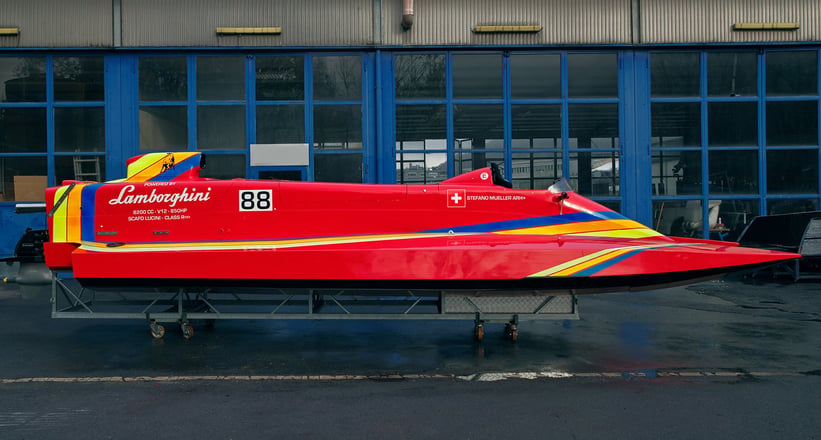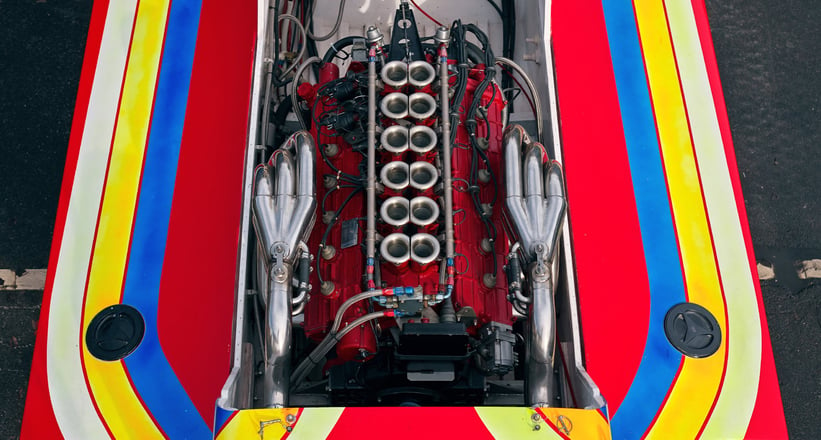 But what's more outrageous than a Lamborghini hydroplane? A Lamborghini hydroplane with a unique hull made of mahogany of course, and this three-time winner of the Centomiglia del Lario is exactly that. Not only is this boat a three-time champ, but 28 years later it also still holds the all-time speed endurance record for the event at a frankly terrifying 195.434 kph, so don't let that antique construction material fool you. It's safe to say this Lamborghini boat, or Lamboat as we've been calling it, is every bit as mental as its road-going counterparts. So, if you're looking to add a show-stopper to your collection, or fancy picking up some easy world records then get bidding! 
Link to original article:
https://www.classicdriver.com/en/article/yachts/you-can-finally-take-a-raging-bull-a-swim-lamborghini-hydroplane
Share this